Steel Fence (Porous)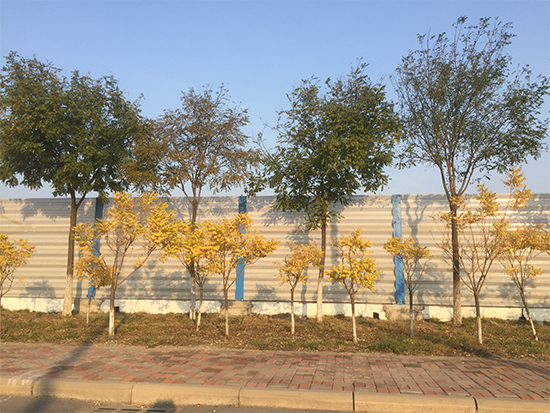 Due to vast experience in metal fencing fabrication, we can provide a great variety of screen walls and steel fences that are customized to meet client-side individual demands. We can meet any of your steel fencing demands, from perforated to solid steel fences. Click the following images to get more information about our screen wall and fence products, and we welcome you to contact us today to discuss the customization requirements.
The porous steel fence, mainly constructed using steel mesh panels, would not block the light and the enclosed building is visible outside the wall. It is a substitute of traditional brick walls.
Weld-free design makes the steel fencing simple and fast in installation.
The perforated steel wall comes with anti-climbing design.
High security guarantee; easy installation of CCTV and lighting system.
Proper aperture ratio provides the porous steel fence with functions of wind break system and heat preservation.
The dense and uniform holes can effectively prevent small animals and rubbish from entering.
Anti-UV electrostatic powder sprayed; multi color for choice and easy to match with environment.
Note: The steel fence is customizable as per your specific demands.