Steel Fence (Solid)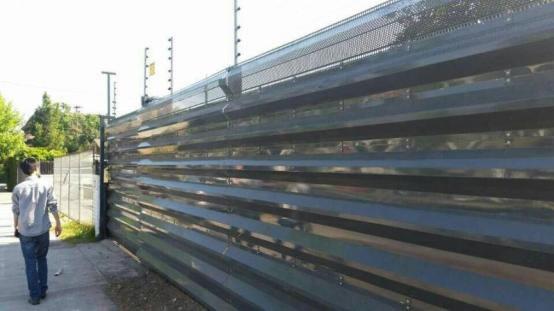 Due to vast experience in metal fencing fabrication, we can provide a great variety of screen walls and steel fences that are customized to meet client-side individual demands. We can meet any of your steel fencing demands, from perforated to solid steel fences. Click the following images to get more information about our screen wall and fence products, and we welcome you to contact us today to discuss the customization requirements.
Offering great privacy protection function, the solid steel fence is often used as privacy fence for buildings and can be used as the substitute of traditional brick walls.
Fabricated completely from steel, the solid metal fence is difficult to be destroyed or climbed.
While offering high security guarantee, the solid steel fence also ensures easy installation of CCTV and lighting systems.
Easy installation.
With a wide selection of colors, the steel fencing is easy to match with the architectural style.
The steel wall panel is anti-aging treated and can maintain bright as new for a long period of time without regular painting or maintenance.
The steel fence has the function of sound-insulation and denoising.
Note: The steel fence is customizable as per your specific demands.