Wind Fence (for Iron Oree Dust Control)
Why is it necessary to install wind fence for iron ore dust control?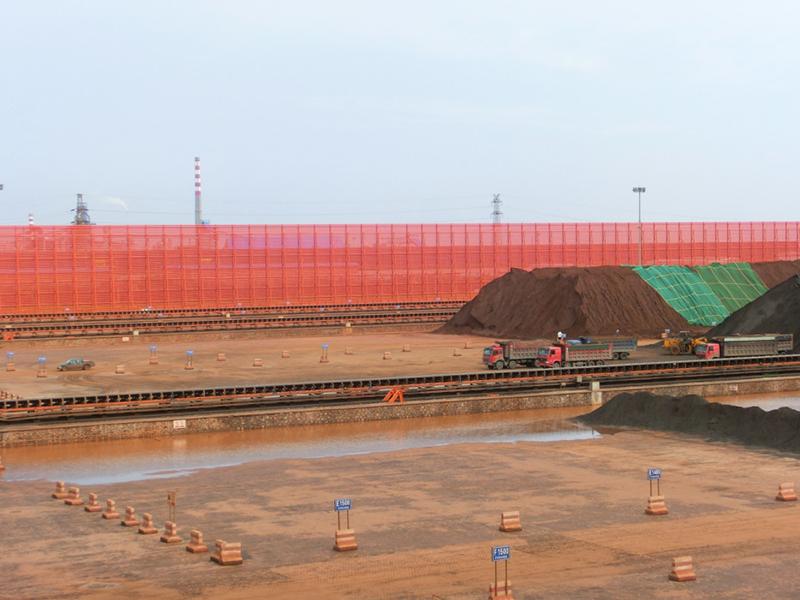 Iron ore storage areas without wind fence and dust suppression facilities will lead to iron ore dust being blown into the environment. As a result, the ground, plants, and buildings outside of the sites will be covered with iron ore powder and the ground will be colored red. After it rains, surface water will contain heavy metals such as cadmium, iron, lead, and zinc, which can be harmful to the environment.

By installing our wind and dust controlling systems, you can achieve the following effects:
Improving the surrounding environment of the iron ore dump yard to reduce the air and water pollution caused by the iron ore dust.
Improving the working environment in the storage yard.
Reducing the natural loss of iron ore powder.
The design basis of wind fence and dust suppression
We design our products according to common problems in storage yards and their expected effects after improvement.
Our designs are based on the site plan and surrounding facilities.
Accurate information on the height of iron ore powder storage yard and height of operating equipment.
Information about local maximum wind speed, wind pressure and dominant wind direction.
Geological reports on the location of the project.
Approximate budget for installing wind and dust suppression.
The required materials for wind fence and dust suppression
The steel windbreak fencing consists of three parts: the foundation, steel structure and the steel windbreak panel. The steel structure is custom designed according to factors such as the coal pile height, wind load, desired earthquake resistance, etc. Each structural post for our coal pile wind fence is completed in our factory. The steel windbreak panels are fastened on the structure by stainless bolts and nuts.
The steel wind barrier is typically built along the border of coal storage yards in designated positions.
Specifications
Aperture ratio: 30%-40%
Width: 250-300mm
Length: Max.6m
We will choose the suitable foundation, steel structure and the steel windbreak panel, as well as the related design drawing, for customers according to the natural conditions of the storage yards.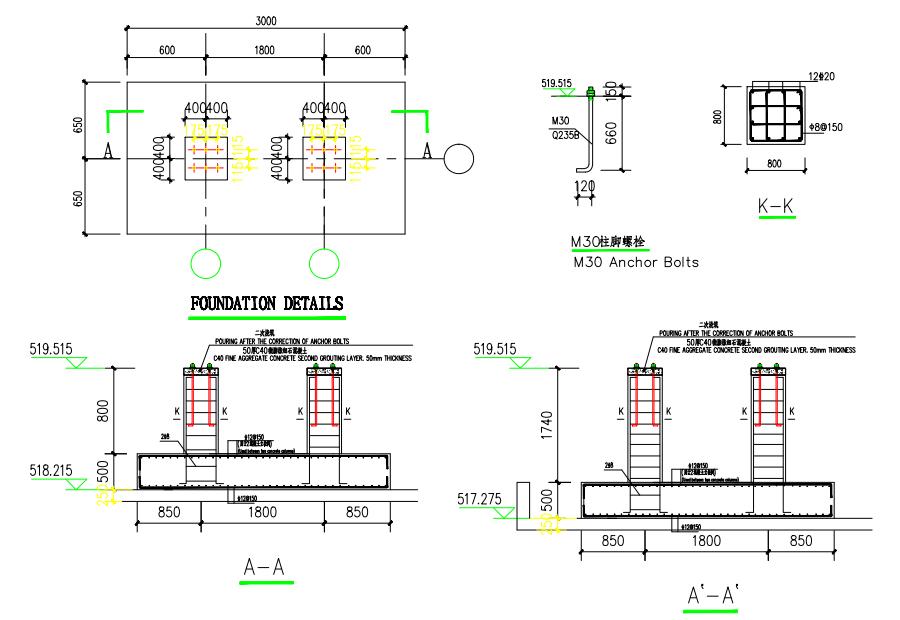 The above is only part of the basic forms. We can design more basic forms according to the specific conditions of the sites.
The wind fence for iron ore dust control we have designed