Wind Fence ( for Petroleum Coke Dust Control)
Why is it necessary to install wind fence for petroleum coke dust control?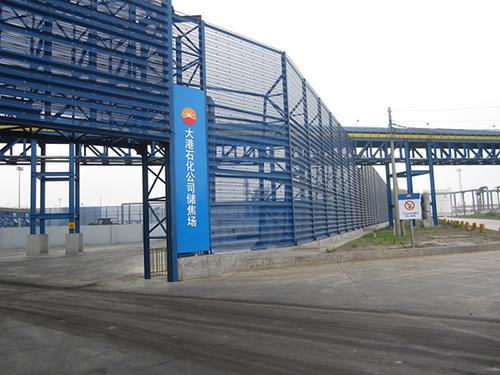 Petroleum coke is a product of crude oil which is separated from light and heavy oil by distillation and then converted from heavy oil by hot tearing. Petroleum coke contains a large number of benzene cyclic compounds, which are known to be strong carcinogens. Facilities must be careful to prevent dust diffusion during storage. As countries pay more and more attention to the environment, governments have tightened their supervision on the treatment of petroleum coke. At present, many international suppliers are looking for better ways to control coke dust. It is suggested that storage piles should be completely closed, but this is a difficult and expensive dust suppression method. Spray Irrigation Systems is another expensive way, which uses and wastes a significant amount of water. We recommend reasonably designed wind fence systems to solve this problem.
We can provide wind fence materials, steel brackets and other accessories. We can also help users with installation supervision and construction design. We can assist the engineering construction organization to construct models and discuss the project construction solutions in detail.
The design basis of wind fence and dust suppression:
We design our products according to common problems in storage yards and their expected effects after improvement.
Our designs are based on the site plan and surrounding facilities.
Accurate information on the height of the petroleum coke storage yard and height of operating equipment.
Information about local maximum wind speed, wind pressure and dominant wind direction.
Geological reports on the location of the project.
Approximate budget for installing wind and dust suppression.
The required materials for wind fence and dust suppression.
The steel windbreak fencing consists of foundation, steel structure and the steel windbreak panel.
Specifications
Aperture ratio: 30%-40%
Width: 250-300mm
Length: Max.6m
We will choose the suitable foundation, steel structure and the steel windbreak panel, as well as the related design drawing, for customers according to the natural conditions of the storage yards.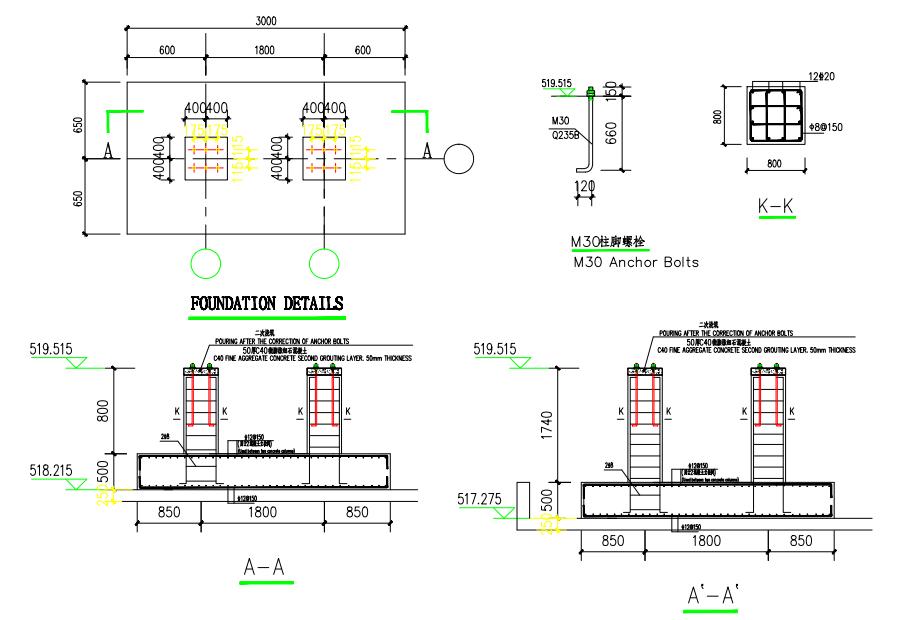 The above is only part of the basic forms. We can design more basic forms according to specific conditions of the sites.
If you want to know more about our powder dust suppression project, please click